Hello.
I am logged into NodeWorx as admin at freshly installed InterWorx . When I created an account, I noticed that after going to SiteWorx > DNS Records of that account I could see the DNS records but there was no SPF and DKIM.
So, I had to go to the SPF and DKIM section and create it manually. It worked but as you know not everyone is technical and might think that why are there mails always landing in spam of email.
I created a workaround for SPF.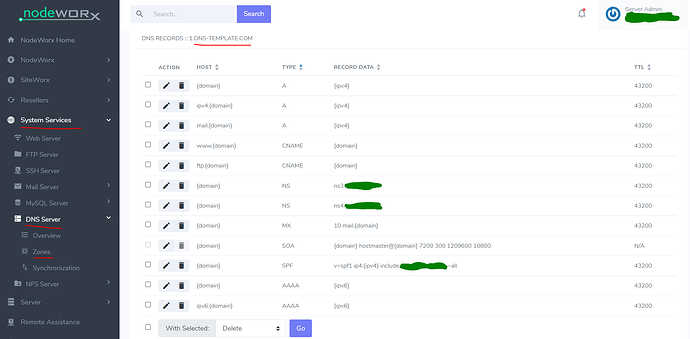 As you can see in the above image at "System Services > DNS Server > Zones > DNS Template" We can edit the template and I added a manual SPF record that whenever SiteWorx account is created this template will be applied and we will have SPF automatically created. but i could not found workaround for DKIM.
Now, I have 2 questions.
Is there any way that DKIM is also created automatically as soon as account is created.
Is my method of adding SPF record fine or does this leaves room for bugs, If it is not a good solution then what is the correct way to do it.
Thanks in advance.
Regards, Muneeb Ahmed