Currently I'm using Webmail Roundcube for my website mail service. Everything works fine during last few months. but now I'm unable to send messages. Receiving message was fine,
Here's the error display whenever I try to send a message to some mails: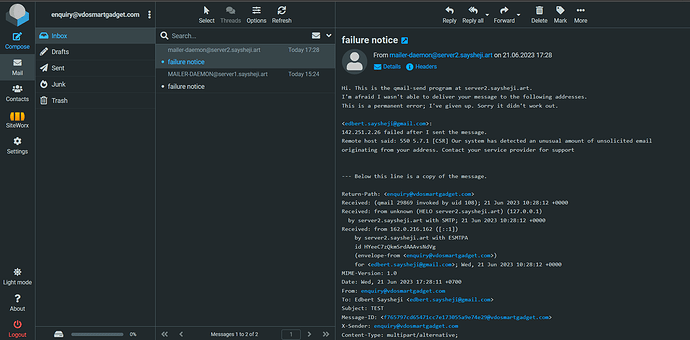 I have asked this to namecheap which is my DNS provider. This is what their technician inform me:
In this case it is evident that the server is sending out massive amounts of spam.

Our filtering system logged more than 1.2 million (!) attempted sendouts within the last day.

Since the server is using a User-responsible management plan and is also using Interworx software, we cannot assist in mitigating the issue, to our sincere regret.

They mention like there's huge amount of sendout, I would like to investigate the sendout and stop it. However, I do not know how to do it… since Namecheap unable to support, so I was wondering if I can ask help at the forum here…
Many thanks for your time and compasion.